<! sherman oaks office building picture -->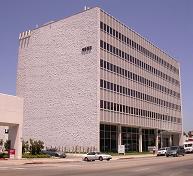 Sherman Oaks Medical Plaza
4955 Van Nuys Boulevard
Suite 316
Sherman Oaks, CA 91403
(adjacent to Sherman Oaks Hospital)

818-907-9982

Parking is available in a structure behind the building.
The window on the right shows a map of the Sherman Oaks location:

See this area on a larger Map.